Situated in the beautiful Mae Phim Beach area, this modern villa with three generously-sized guestrooms, offers an idyllic retreat for both families and groups of friends looking for an exceptional stay in breathtaking Thailand.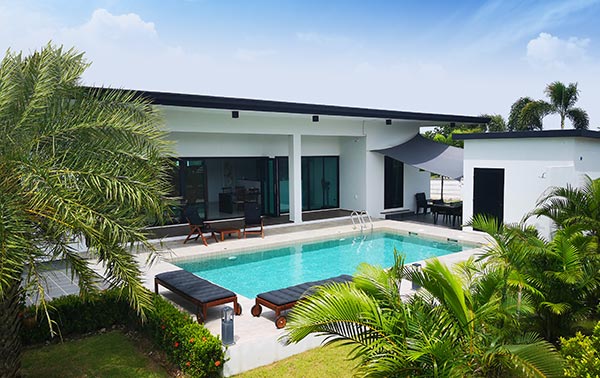 Wonderful beach destination
Just a two hour drive from Bangkok Suvarnabhumi International Airport
Most hours of sunshine
Mae Phim Beach is situated within the province of Rayong, along Thailand's eastern coast. Renowned for its many fruit plantations, unspoiled nature, waterfalls, islands and kilometres of bright white beaches, this region boasts the highest number of sunshine hours, making it an ideal destination for buying or renting a vacation home.